Athletics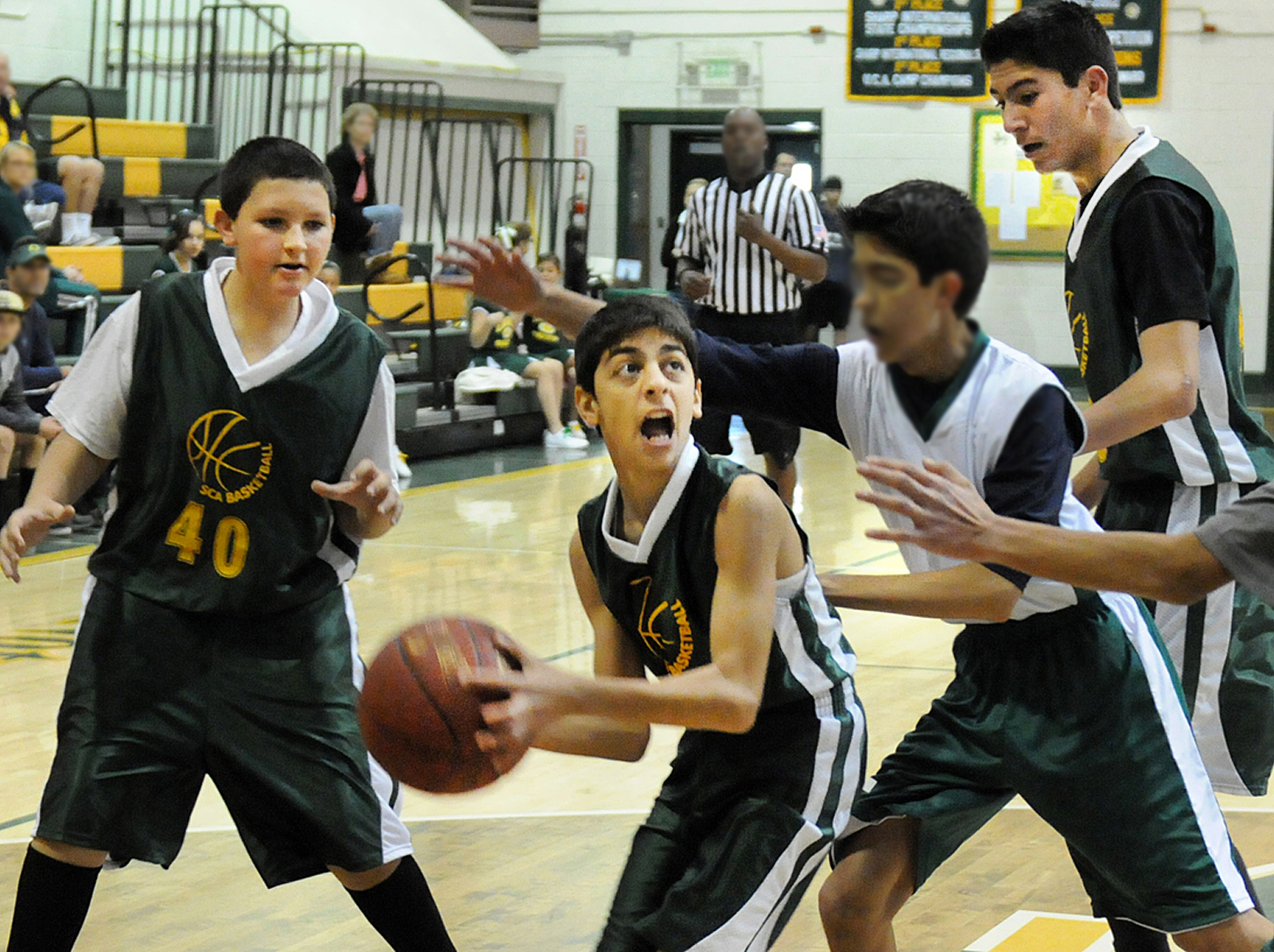 St. Catherine of Alexandria School provides an athletic program that has lasting importance on students' future success. Through education, competition, and team fellowship; we stimulate attitudes of sportsmanship, integrity, leadership, resourcefulness, and service to community.
We offer students in grades 5 through 8 the opportunity to participate in organized sports. The program includes Flag Football, Volleyball, Basketball, Track and Field. St. Catherine participates as a member of the Inland Catholic Sports League under the direction of the Diocese of San Bernardino.
Participation in Athletics:
To participate in organized sports, a student must fulfill all the requirements of the school and the ICSL. Students must also meet the following school criteria:
Character: Any student whose conduct is unsatisfactory may be declared ineligible by the Principal or the Athletic Director for an indefinite period of time.
Appearance: Participation in athletics involves discipline and sacrifice. Those who wish to participate in sports must abide by the dress and grooming standards set down by the Athletic Department.
Eligibility for Athletics/ Student Council: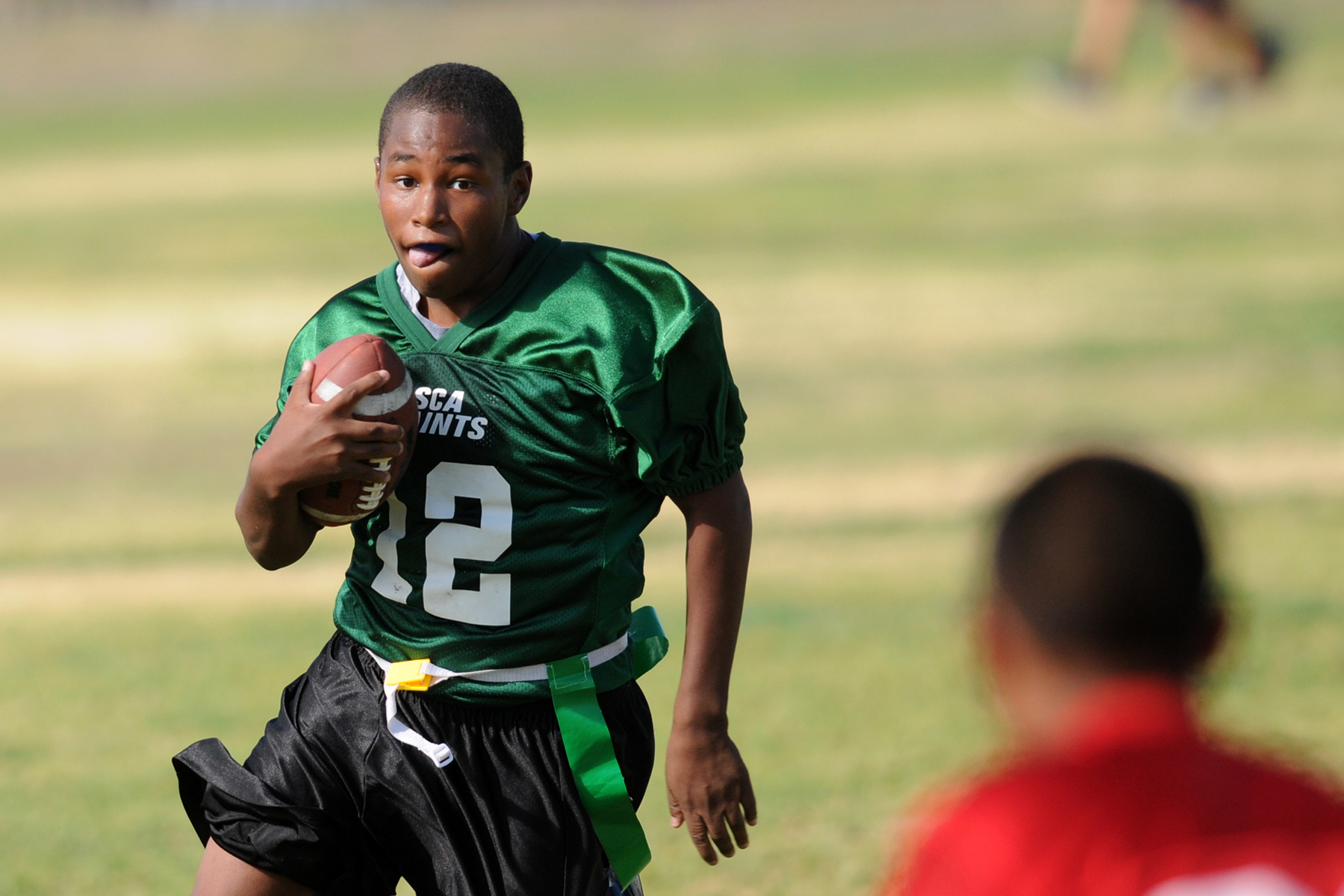 St. Catherine of Alexandria athletic program follows all the ideals and standards adopted by the Diocese of San Bernardino to which the school belongs. To participate in interscholastic sports, a St. Catherine student must fulfill all the requirements of the ICSL. Moreover, each student must meet the following academic, athletic, disciplinary standards set by the school, and financial responsibility to the school.
Any student who is in violation of the school's academic, disciplinary, and financial policies is not eligible to participate in interscholastic sports at St. Catherine of Alexandria.
All athletes must meet the ICSL eligibility requirements.
Grades and Conduct:
All students involved in diocesan athletic teams are expected to maintain a 2.0 GPA for each grading period. The GPA may not include any F grade. Students must maintain a C or better in conduct to participate.
A student with a G.P.A. below 2.0 for a grading period is not eligible to participate on any interscholastic athletic team for the following grade period.
Athletes are expected to conduct themselves in accordance with the disciplinary policies of the school. Students on disciplinary probation may be ineligible to participate in interscholastic sports depending on the severity of their actions. This means student-athletes are to maintain a level of high integrity and positive character befitting of a St. Catherine of Alexandria student.
Dismissal From a Team:
Athletes may be dismissed from a team when they violate ICSL rules, endanger their welfare or that of other team members, when they fail to obey training rules, or when they show a repeated lack of good will or effort.
Athletic Participation Fees:
Athletes are required to pay a fee of (determined prior to each sport by the ICSL). This fee helps support the expenses of the athletic department and is non-refundable.
Athletic Uniforms and Equipment:
Depending on the sport, each athlete will be given, on loan from the athletic department, equipment/uniforms proper to that sport. It is the athlete's responsibility to care for that equipment/uniform for the duration of that sport.
If the athlete does not have the equipment/uniform at the end of the season, he will be required to pay the current replacement price for those items he was issued. The days and times to turn in these items will be communicated to students by the athletic director
and coach.